06/21/17
Best Way to Clean Tennis Shoes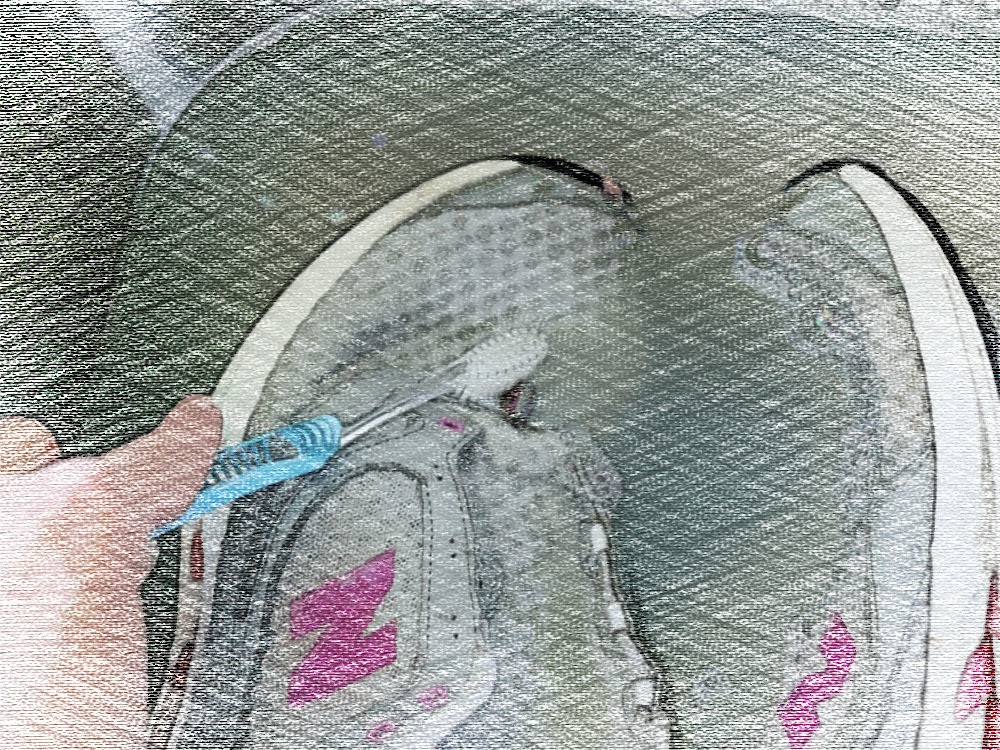 First, remove the laces from the shoes.
Next, soak the shoes into soapy water. I used Woolite because it's a gentle cleanser. But you can use regular laundry detergent too. If you have deep, grease stains, use your favorite stain remover.
Using an old toothbrush, scrub all areas of the shoes including the cloth part and the rubber bottoms. Don't forget the plastic by the shoe laces too!
Next, add the shoes to a laundry bag that closes. If you don't have a garment bag like this one, you can use an old pillowcase.
Place in the washing machine on gentle cycle. Then put the tennis shoes in the dryer on low for just a few minutes.
If you can, place some newspaper or paper towels inside the shoes and let them air dry outside.
As you can see, these tennis shoes look brand new!