05/23/19
Gift Ideas for Middle and High School Teachers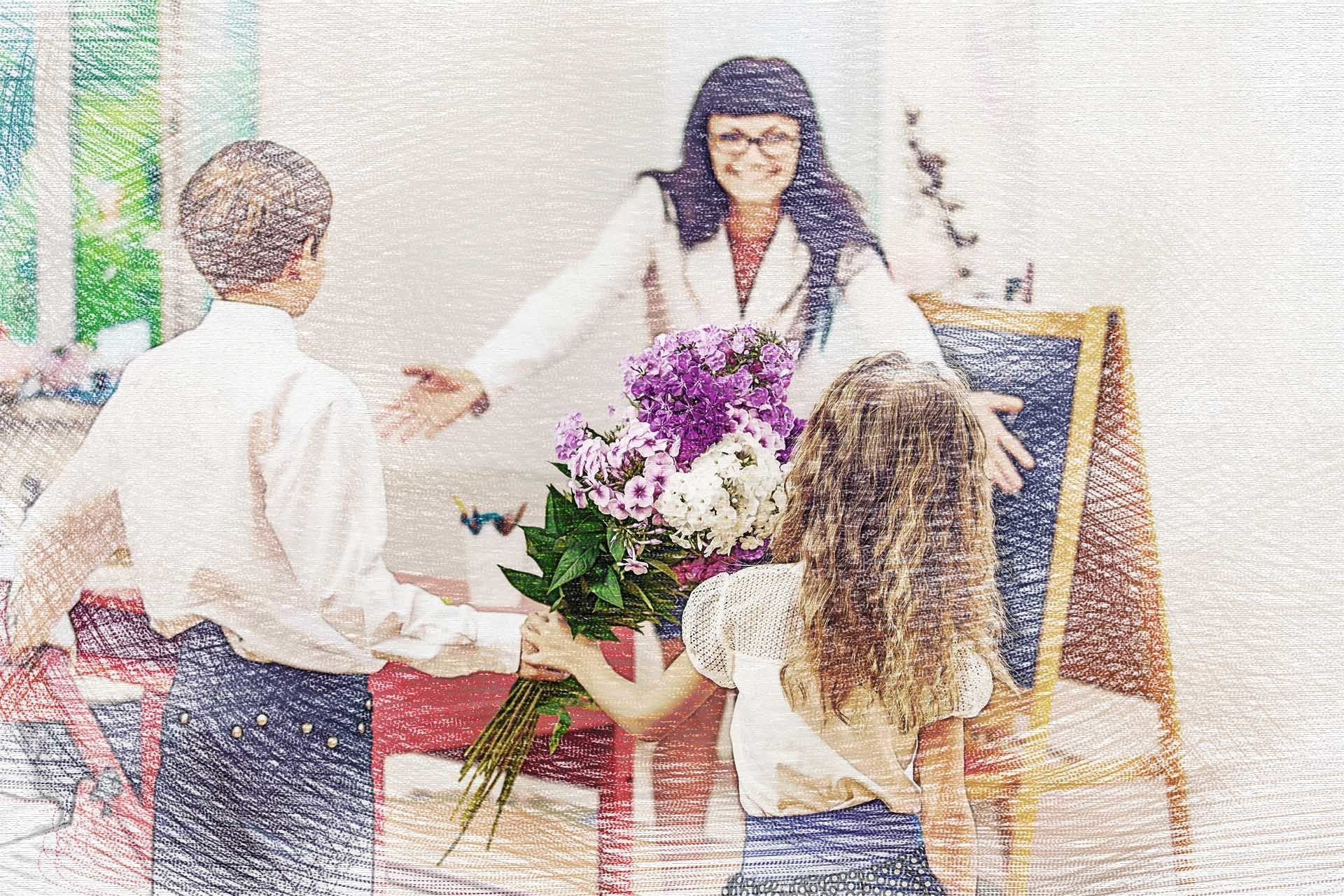 I sit here at my son's late evening practice, filling out the family google calendar with end-of-year events. Safe to say, not an empty day until the semester is done. Gone are the days of grade school last day parties with cake, class goody bags and loving gifts for the teacher. The kids have moved on to secondary education, changing classes each period with hurried locker-runs between; it's just not the same. But some of their teachers are real heroes, educating our tense, tired and tedious teens. They face high stakes testing, bad attitudes and tricky parents.
They may not get flowers or a sappy cards but they deserve a token of appreciation for their patience, flexibility and dedication to an age group that is challenging to teach. What's a suitable gift? The ones I polled said gift cards for movie theaters, nails salons, Target and Amazon are always appreciated.
Here are a few out of the box suggestions:
Colorful Personalized Pencils that say Return to Ms. (Teacher's Name)
Middle schoolers especially never seem to have a writing instrument. These would stand out and most likely be returned.
Personalized Tote Bag
A big bag to carry home all those biology tests to grade along with space for the large district laptop that is required. Have their name or initials put on the carryall for that custom touch.
Box of Chocolates
Take out the candy and put money and coins in the wrappers instead. It will be very unexpected.
Surprise Pizza Lunch Delivery
Have pizza with the fixings delivered to the school during lunch. This would be a great way to cover many teachers at once. It would be a delicious treat compared to the 2-day-old leftovers they would have eaten.
It does take a village to raise our kids and these teachers see them at their best and their worst. Kudos to them and thank you for another great year!