03/29/17
Teachable Moments in Youth Sports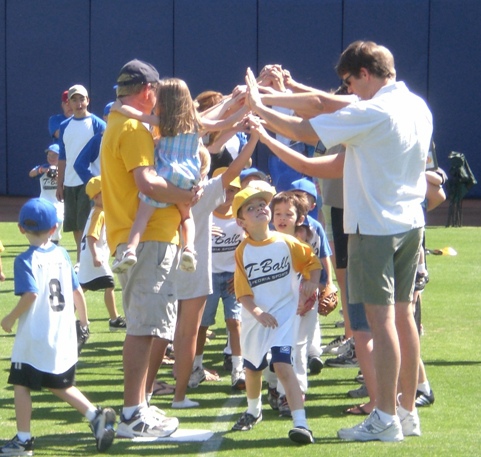 Now that the fall season is coming to a close in just about every sport, we are looking back and accessing the year. For some, it was your first experience in youth sports — for other's you are old hat at the off season. But everyone can look back and see what we have learned this year. Maybe it's that your child isn't cut out for team sports. This happened for us this past year. My daughter played soccer for two seasons but just decided she didn't enjoy team sports and that's ok. She has moved on to other things. Here are a few things I realized were incredible teachable moments for my kids this year.
1- Youth sports teach kids a true work ethic – When we send our kids out into the world we hope what they have learned from us is how to work hard. Whether it's in school, sports or with whatever they do. And sometimes it just takes getting out there to know for sure. Sports teaches kids if you put the hard work in, it will pay off.
2- Sports teaches how to be dedicated – Along the same lines as work ethic, sports teaches kids how to be dedicated to something. Whether its a weekly practice or a game. Kids need to know once you sign up, you are committed. So many times my daughter didn't want to play soccer but we encouraged her to keep going. If she wanted to stop after the season, she could be she couldn't quit in the middle.
3- Teaches setting goals – Both my kids are now involved in Taekwondo. One thing this particular sport teaches is setting goals. My kids both want to be black belts, so they know what they need to do to get there. And every time they get a new belt, they know they are one step closer to achieving that goal. It's the same for kids playing any other sport. When you set a goal and achieve it, there is no greater accomplishment.
4- Teaches how to work together with all different personalities – When teams are put together, you never know who you will be teamed up with. So you learn to adapt. Sports teaches your kids how to work together with all types of personalities. Sports also encourages teamwork — so it's nice when kids work together to achieve one specific goal and that is winning. But they also learn how to lose together.
5- Teaches good sportsmanship – At the end of every baseball or soccer game we have ever played, the teams line up and shake or high five the other team. It doesn't matter who won or lost, kids are taught you have to be a good sport regardless the outcome. This may be the most important life lesson in sports. And it's equally important that the parents model good sportsmanship when their kids are playing.
So if you are wondering if all time spent at practice or shuffling off to games and tournaments is worth it? Keep this in mind, any experience for a child is a good experience. And when things don't go well or you are working extra hard to achieve something special, you are teaching your kids lessons that will last them a lifetime.