11/16/17
What to Wear to a Hockey Game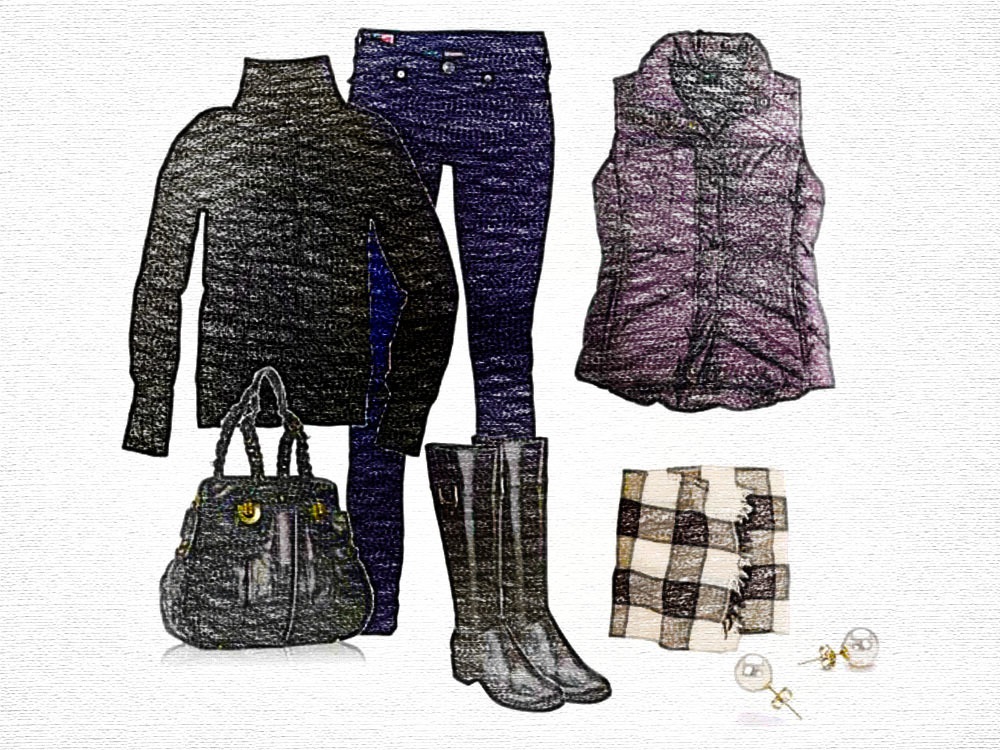 Start with your base layers. You need pants and a long-sleeve shirt. Pair this simple outfit with a cute pair of boots and a light coat. Then, think accessories. A cute pair of boot socks, a hat, a puffer vest, a scarf. Something that adds dimension to your outfit, keeps you trendy, but still has the function you need for warmth.
I've scoured Pinterest to help with some inspiration and these are my top three favorites:
Some days mommin' is just too real and actually getting dressed up is a huge joke. But that doesn't mean you can't rock a comfortable outfit, actually be comfortable, and still look cute. Dry shampoo or not, you can rock this look because all you need is a disguising baseball hat and you're golden.
I love the branded sweatshirt paired with a trendy pair of tennis shoes. This is my ideal outfit for life, and, luckily, it's crazy popular right now. So, if you're all about comfort when going to a hockey game, this is the perfect look for you!
Black is the same, timeless black. You can never go wrong when you wear black. It's the universal color for a classic outfit. Add the trendy buffalo plaid scarf and you're set. This outfit is classy, but still fun. It's not too dressy, but is still very tasteful. If you want to dress up for date night, but not over-do-it, this is the perfect inspo.
The color combo in this inspiration outfit is my go-to. Mixing grey and black and cognac together are what my neutral outfit dreams are made of. I love the different textures in this outfit. The poncho has a thick and dreamy texture paired with the smooth cognac boots. Layered with a black jacket, it's perfect for a night at a hockey game.