03/29/17
Packing a Sports First-Aid Kit!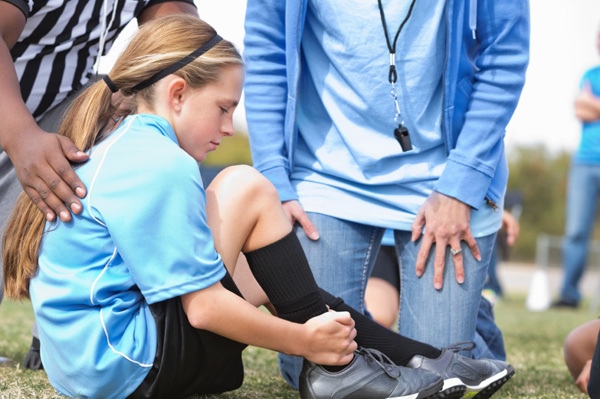 All sports moms need this….a Sports First-Aid Kit that you can get to in a snap. Whether it be a scraped knee, pulled muscle or sunburn, you never know what injury you will need to attend to especially if you are far from home. So it's a great idea to keep one of these sports first-aid kits in your car or bag.
First though, you need to pack a first-aid kit according to the sport your kids are participating in… be sport-specific. I wouldn't need sunblock or bug spray for a hockey rink, right? Track athletes get blisters, pulled muscles and sprains. Baseball and softball players need ice and bandages for cuts.
Here are some suggestions:
Outdoor sport: Sunscreen, bug spray and epinephrine in case a player gets stung.
Contact sports: Reusable Ice packs or instant chemical ice packs, splints, tape, adhesive and elastic bandages, splints, antibiotic ointment and mole skin to treat blisters if the sport involves running.
Supplies every kit needs: tissues, scissors, antiseptic wipes, medical tape, gauze, bandages, disposable gloves, tweezers, ibuprofen and acetaminophen (some athletes won't be able to take one or the other so bring both) and a blanket.
Keep your first-aid kit in the same spot in your car or better yet, take it to the sports location with you. Nick has been hurt many times and I get a bit shaken. But I always know where the first-aid kit is because I keep it in the same spot.
Don't forget to replenish your first-aid kit. I've used ours a lot and I forget to replace what was used! UUUGH, hate it when that happens :)!
And a first-aid kit doesn't have to be expensive. You can get a nice start with buying one like these on Amazon- The Total Resources International 397-Piece Be Smart Get Prepared First Aid Kit is under $40 and has everything you need.