01/30/18
Planning a Super Bowl Party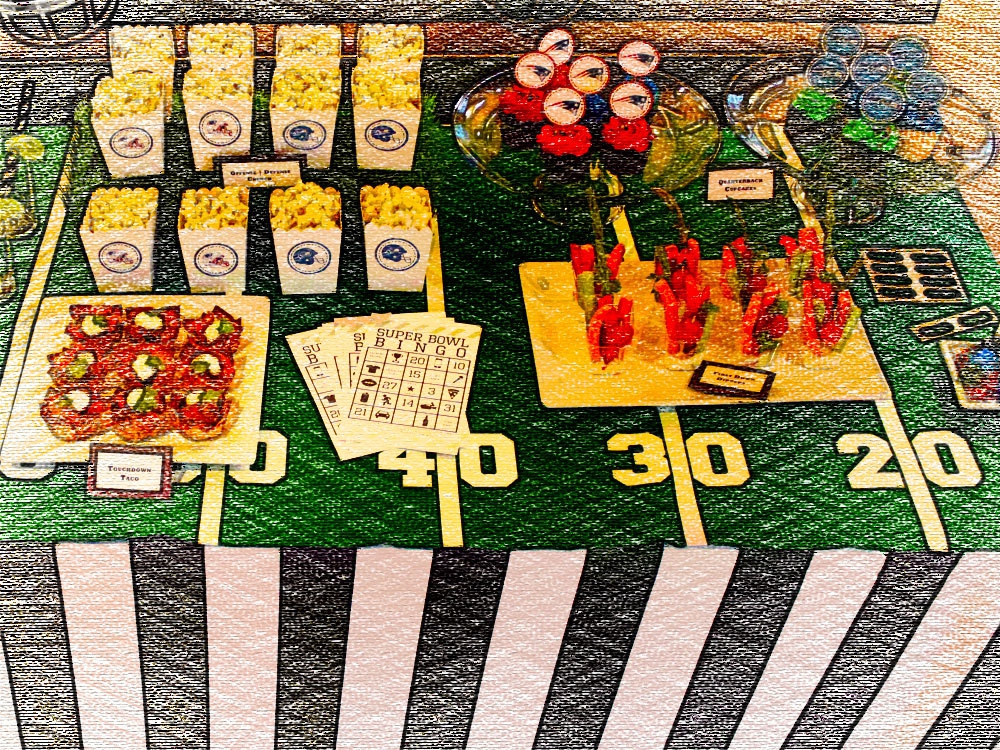 Planning a Super Bowl party is always an interesting concept. You want to indulge football fans and their spouses, who may not be interested in the game. You want to serve football food (snacks and finger foods) without everything being cheap and unhealthy. The balancing act of a Super Bowl party should actually win the hosts the Super Bowl ring.
Décor
This year, the Philadelphia Eagles are playing the New England Patriots. Play off of this information. Use their team colors throughout your décor and even accented in the food. And, whatever you do, don't forget the refs, I mean, they're basically the ones deciding who wins, right? Check out these water bottle wraps, as well as some other really good decorating tips, here.
Games
In addition to the decorations, you also might want to come up with some fun games to play during half-time or for the kids as you watch the game. From a photo booth with fun props to a wager board, where each guest guesses who will win and what the exact score will be, to a friendly game of flag football for the kid, the options are endless!
Food
But, the main event of any Super Bowl party is always the food. We've scoured Pinterest to find the most creative recipes and food display ideas to help make your Super Bowl party fun and memorable. Check out this food inspo!
From deviled eggs dressed as footballs to a table set up with DIY soda can football posts, there's some seriously imaginative ways to transform your house into a football field.